Following the launch of the NHS Genomic Medicine Service, genetic and genomic testing in relation to a wide spectrum of cancers is now more widely and consistently available.
There are a number of reasons why you maybe offered genomic testing in connection to cancer:
1. To help diagnose a cancer tumour or confirm a diagnosis of cancer
The East Midlands and East of England NHS Genomic Laboratory Hub is now providing genetic and genomic testing in line with the National Genomic Test Directory for Cancer, which details the testing available for more than 190 types of cancer in adults and children. Whether your whole genome or only a part is tested, depends on the type of cancer being tested and the purpose of test.
2. To assist your care provider in monitoring your cancer and selecting the best treatment for you
Genetic and genomic testing can help clinicians to select treatments that are most likely to be effective in your individual case. Such tests can also show which patients are not likely to benefit from a specific treatment, saving unnecessary treatments and side effects.
If genomic testing of your tumour is offered, you will also be asked to provide a blood sample or a sample of a different tissue. This is so that DNA in the tumour can be compared to your normal DNA. This process may find that you developed cancer due to a genetic predisposition. This information could be important not only for your future health, but also for your family, who may also be at higher risk of developing cancer and may be able to use this information for preventative care.
3. To help predict your risk of developing a cancer
Cancer is not usually inherited, but some types – mainly breast, ovarian, colorectal and uterine cancer – can be strongly influenced by genes and can run in families.BRCA1 and BRCA2 genes, for example, are known to significantly increase the risk of a woman developing breast or ovarian cancer (or, in some cases, both). Similarly, Lynch syndrome is a genetic condition causing individuals to have a high risk of colorectal cancer. Women with the syndrome also have a high risk of endometrial cancer and an increased probability of developing ovarian cancer.
Speak to your GP if cancer runs in your family and you have concerns that you or your children may get it too. You may be eligible for genetic or genomic testing.
The ability of the NHS to deliver genomic testing for cancer is a direct result of the 100,000 Genomes Project, which brought together NHS England, Genomics England, and thousands of people across the UK to grow the knowledge available to genetic researchers. The more genetic information that is available to scientists, the more genomic testing can be used to personalise the treatment of cancer.
National Test Directory for Cancer
In October 2018, the National Test Directory for cancer was published. The Directory specifies which genomic tests are commissioned by the NHS in England, the technology by which the tests are available, and the patients who will be eligible to access each test.
The East Midlands and East of England NHS Genomic Laboratory Hub and East of England NHS Genomic Medicine Centre facilitate and process testing for cancer in line with the National Directory.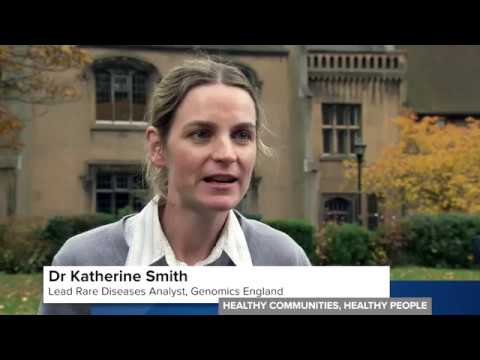 Further Reading